Welcome to the Memories in Tyme blog hops - where you will find some seriously talented people who love to share their ideas with you! Our hop today is all things Christmas in July- doesn't matter if it is a layout, card, mini album, or decorating item, if it's all things Christmas…it'll be here!!
Now, if you just happened upon my blog, then please go back to the beginning which is at
Lynda's
blog.
Besides, the beginning is always the best anyway!
You should have popped in here from
Lisa
.This is my last card using Cosmo Cricket Smitten Mitten paper.As I said before I love paper pads and paper crafting packages.They may seem a little expensive---but I use every scrap-------so I really get my money's worth.Today I also used a tag that I got in a swap a year or so ago.And I could not find the name of who created it.But it is so cute and matched my paper perfectly.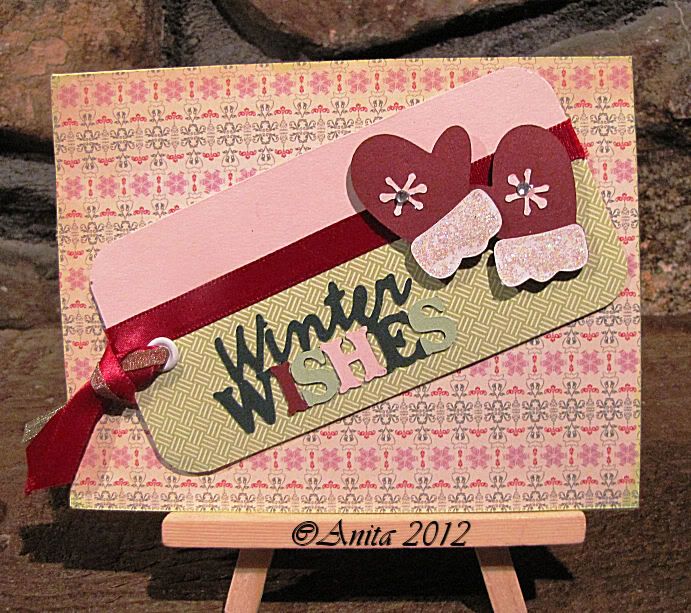 ~~~~~~~~~~~~~~~~~~~~~~~~~~~~~~~~~~~~~~~~~~~~~~~~~~~
In case you get lost:
1.
Lynda J
2.
Misty
3.
Lisa
4.
Anita