Welcome to the Memories in Tyme blog hops - where you will find some seriously talented people who love to share their ideas with you! Our hop today is all things Patriotic and the ole' RED WHITE AND BLUE- doesn't matter if it is a layout, card, mini album, or decorating item, if it's all things Patriotic…it'll be here!!! It's all about fireworks, BBQ's, family time, parades, the Military, and anything else you find Patriotic in this fun hop!!!
Now, if you just happened upon my blog, then please go back to the beginning which is at
Lynda's
blog
. Besides, the beginning is always the best anyway! You should have popped in here from
Misty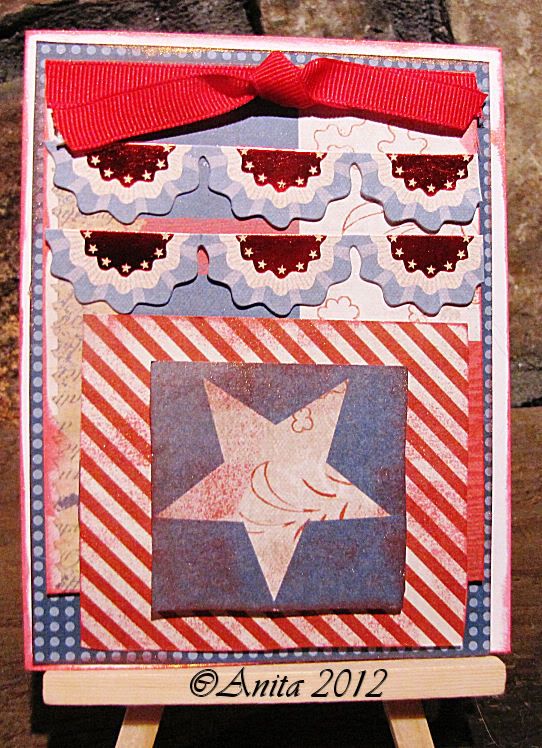 Blog candy from Memories in Tyme…One lucky winner for June will receive a goodie pack for scrapbooking - in order to get in on the drawing, make sure to: Follow the rules on
Lynda's Blog
.
Thank you for checking out my project, now follow the links below and remember to visit all the stops for MAXIMUM ideas and LOTS OF FUN!!!
Day two:
1.
Lynda J
2.
Jearise
3.
Lisa
4.
Misty
5.
Anita