Welcome again to Her Craftiness Link For Pink 2012.Today's card is in memory of my Mother.She had a radical mastectomy in 1980 and although she lived until 2007 the breast cancer did not help her depression or her other emotional and mental problems. She was my Mother and I loved her and miss her very much. My "craftiness" I got from her and my Aunt. Remember to have your mammogram and let's all keep praying for a cure.
Today's card is another image from Louby Lou Digital Designs.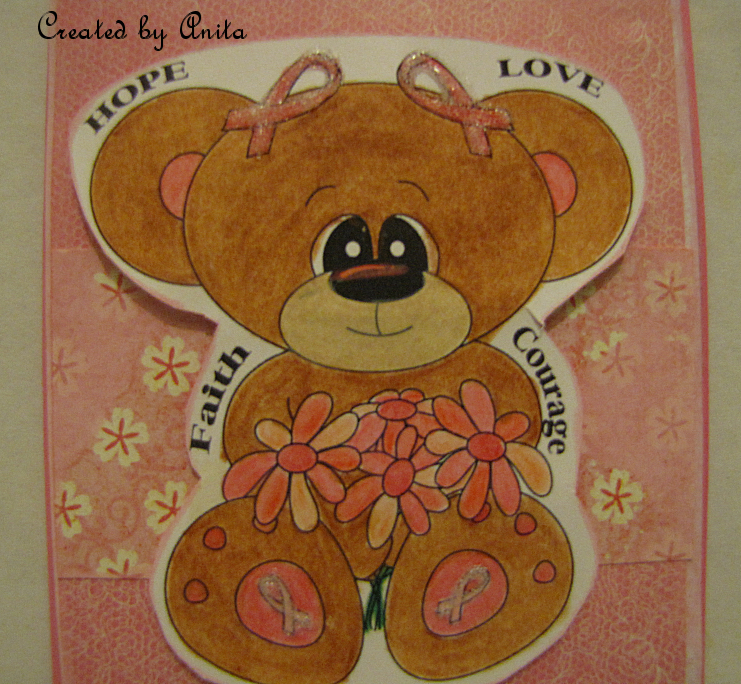 Have a great day and please leave a comment---I love reading what you have to say.
Hugs, Anita